Martian
When astronauts blast off from the planet Mars, they leave behind Mark Watney (Matt Damon), presumed dead after a fierce storm. With only a meager amount of supplies, the stranded visitor must utilize his wits and spirit to find a way to survive on the hostile planet.
The whole movie is very well backgrounded on science and everything protagonist does is very well reasoned. Although protagonist shows a lot of weaknesses and struggles as he tries to live alone in a desolute planet with no communication (at the first part) to any other people, every single action he takes to survive and every single odds around him entertains us even though it sounds pretty boring to watch a man farm for 2 hours.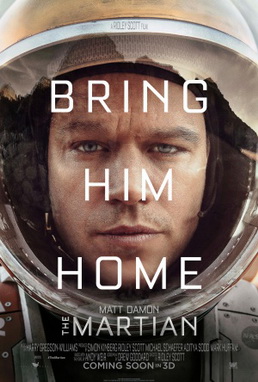 Vindictus
Vindictus is an action MMORPG created by devCAT, an internal studio of Korean free-to-play game publisher Nexon. Vindictus is a prequel to the popular MMORPG Mabinogi and is known as Mabinogi Heroes in Asia.
Not an easy game to get started on as it is not very kind to new users. But as you get into the game, unique perspective of the game, looks more like FPS games, can give you new experience. Not many people now plays this game which makes it very hard at the end part of the game and its probobly because this game is too hard to get started